APS produces high quality publications on a range of archaeological and cultural heritage topics. There are two distinct types of books:
Lincolnshire Archaeology & Heritage Reports Series
Our academic style series of predominately archaeological publications, currently comprises 11 volumes, most of which are still in print and available to buy.
These professionally presented volumes are written by a combination of in-house APS specialists, alongside nationally recognised archaeological period and finds experts. A large number of these focus on the Fenland Management Project which ran during the 1990s.
Our most recent monograph considers the excavation, analysis and interpretation of a largely middle Saxon settlement at Fishtoft, near Boston.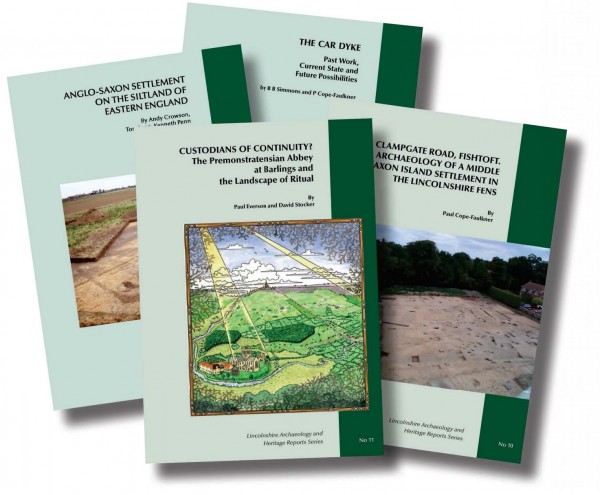 Excavations of the Deeping St Nicholas Barrow Complex, South Lincolnshire (1994)
The archaeology and developing landscape of Ropsley & Humby (1995)
Fenland Management Project Excavations 1991 – 1995 (2000)
A millennium of Saltmaking (2004)
Through Wet and Dry: Essays in honour of David Hall (2002)
From Cock-Fighting to Chapel Building: Changes in Popular Culture in eighteenth and nineteenth century Lincolnshire (2002)
Anglo-Saxon settlement on the Siltland of Eastern England (2005)
The Car Dyke: Past Work, Current State and Future Possibilities (2004)
Fluid Landscapes and Human Adaptation: Excavations on Prehistoric Sites on the Lincolnshire fen Edge 1991-1994 (2010)
Clampgate Road, Fishtoft (2012)
Custodians of Continuity: The Premonstratensian Abbey at Barlings & the Landscape of Ritual (2011)
To buy
To find out more about each of these volumes and purchase those available, you can buy online through Heritage Lincolnshire's Shop:
heritagelincolnshire.org/shop/books/
Popular Archaeology Books
A more recent occasional series of publications; these books summarise the results of archaeological work written in a more informal style:
Sempringham – Village to Priory to Mansion (2011)
Results of past and recent archaeological work at Sempringham are brought together documenting prehistoric land-use, Roman and Saxon settlement, medieval occupation and monastic life.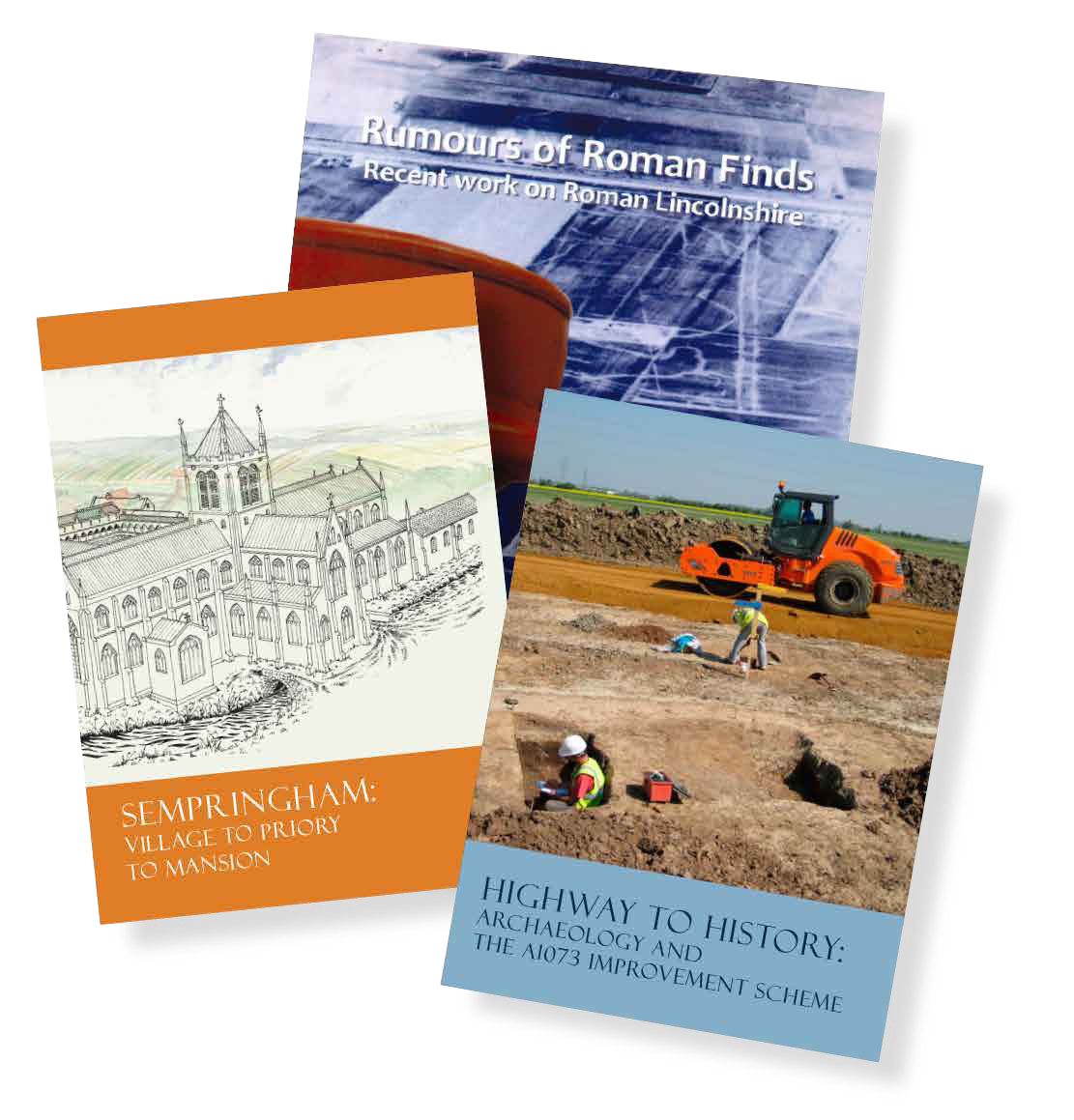 Highway to History – Archaeology and the A1073 Improvement Scheme (2011)
The archaeological sites which the A1073 (A16: Spalding to Peterborough) passes through are many and varied. This short book aims to provide highlights of the findings during road construction.
Rumours of Roman Finds (2005)
Proceedings from the 2005 Roman Lincolnshire conference held at the University of Lincoln. This publication considers some of the more recent work undertaken on Roman Lincolnshire.
APS is also able to undertake a wide range of Desktop Publishing & Graphic Design commissions through their own in-house expertise.  A professionally produced publication accompanying any archaeological or heritage project will add value and provide a lasting legacy.