Accreditations & memberships
As a well-respected archaeological organisation, APS holds accredited membership of several sector specific bodies as well as subscribing to other relevant groups and forums.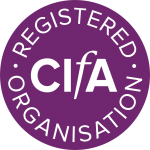 APS is a Registered Archaeological Organisation with the Chartered Institute for Archaeologists (CIfA), the country's leading professional archaeological body representing archaeologists. The Registered Organisations scheme acts as quality assurance for anyone wishing to employ an archaeologist and is considered a 'kite mark' in terms of acknowledging high professional standards and competence.  Recently, CIfA have published Professional archaeology: a guide for clients, which provides further information on the historic environment, archaeological planning policy and legislation and the role of the professional archaeologist.

The Federation of Archaeological Managers and Employees (FAME), represents archaeological practitioners within the profession and the business world.  They work closely with colleagues in the construction industry to provide health and safety advice to the archaeological sector along with liaising with other historic environment professionals to maintain standards and update guidance.   As a member of FAME, APS joins over fifty other organisations within the commercial archaeology sector working together to continually develop industry standards, review relevant policy and legislation and share best practice.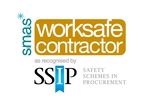 An essential element of carrying out archaeological fieldwork is to ensure that all health and safety requirements are met.  To ensure compliance with all current legislation, APS is assessed yearly through the SMAS
Worksafe Contractor Scheme, which reviews those working within the construction industry against a series of standards which must all be met to gain accreditation.  As minimum SMAS standards also meet core criteria required for Safety Schemes In Procurement (SSIP Forum), APS is also eligible for inclusion as an approved contractor within their members database.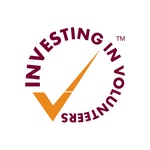 Being part of Heritage Lincolnshire, APS holds Investing in Volunteers certification through the UK Volunteering Forum.  This award is the quality standard for all organisations involving volunteers; applicants are assessed against a range of best practice standards before being accredited. APS carries out a large number of community archaeology projects working with volunteers and the Investing in Volunteers accreditation is an acknowledgement of our desire to ensure volunteers have an extremely positive and rewarding experience.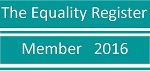 Heritage Lincolnshire is also a member of the Equality Register. This independent scheme provides information to organisations working in both the public and private sectors about their suppliers and sub-contractors and their approach to equality and diversity.  In particular it provides evidence that the company complies to the legal duties required of them by the 2010 Equalities Act.