Desktop publishing & graphic design
APS have operated an in-house desktop publishing and graphic design service since 1995. This has grown from a means to produce leaflets and marketing materials to our own specification, to a fully formed service which provides a wide range of clients with design solutions from books to information panels and from logos to adverts.
We have a successful track record of producing quality products and appreciate the need to create material which is informative, striking and well designed. Quality design can be an essential element in producing a successful advert, book, publication, leaflet or flyer to communicate your message as part of marketing, promotion or publicity or simply to disseminate information.  If your project is of an academic nature we also produce the 'Lincolnshire Archaeology and Heritage Reports Series'.
Whether you wish to provide your own content or leave it up to us, we can cater for your needs. Here are some examples of our work, from Desktop Publishing to Graphic Design: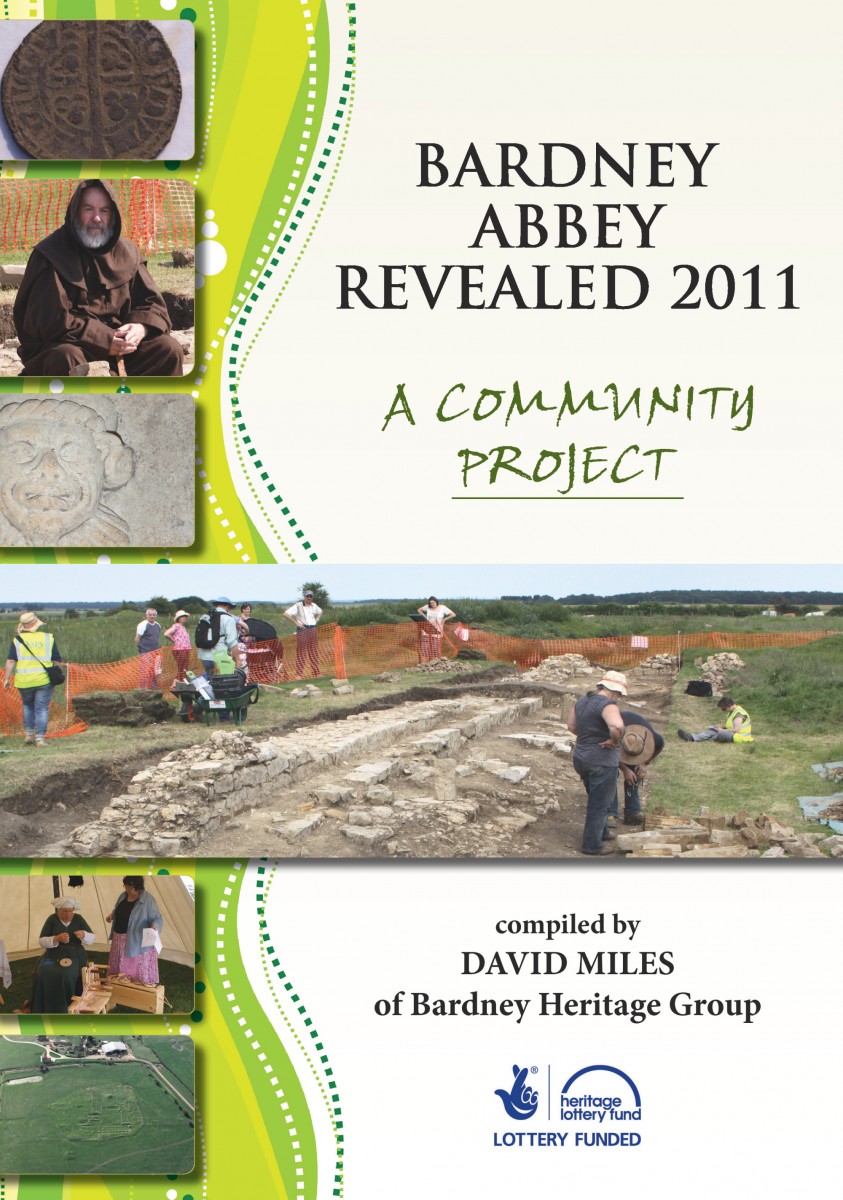 Desktop Publishing
APS has vast experience of producing desktop publications and undertake work in-house as well as external commissions.  The following is a small selection of some of our more recent work: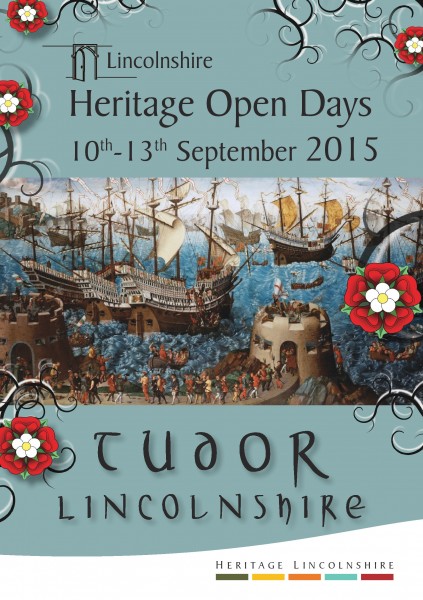 Leaflet:
Heritage Open Days
APS have produced the annual Heritage Open Days programme leaflet for the Lincolnshire steering group since 1994.  These leaflets map the development of desktop publishing technology as well as our own growing confidence in our presentation style.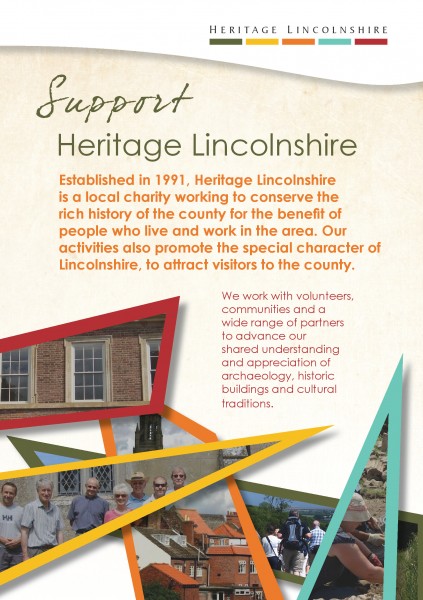 Membership Materials:
Heritage Lincolnshire
A large variety of materials have been produced for Heritage Lincolnshire. Most recently, these have included the new updated Membership leaflet, along with the highly professional glossy annual Lincolnshire calendar.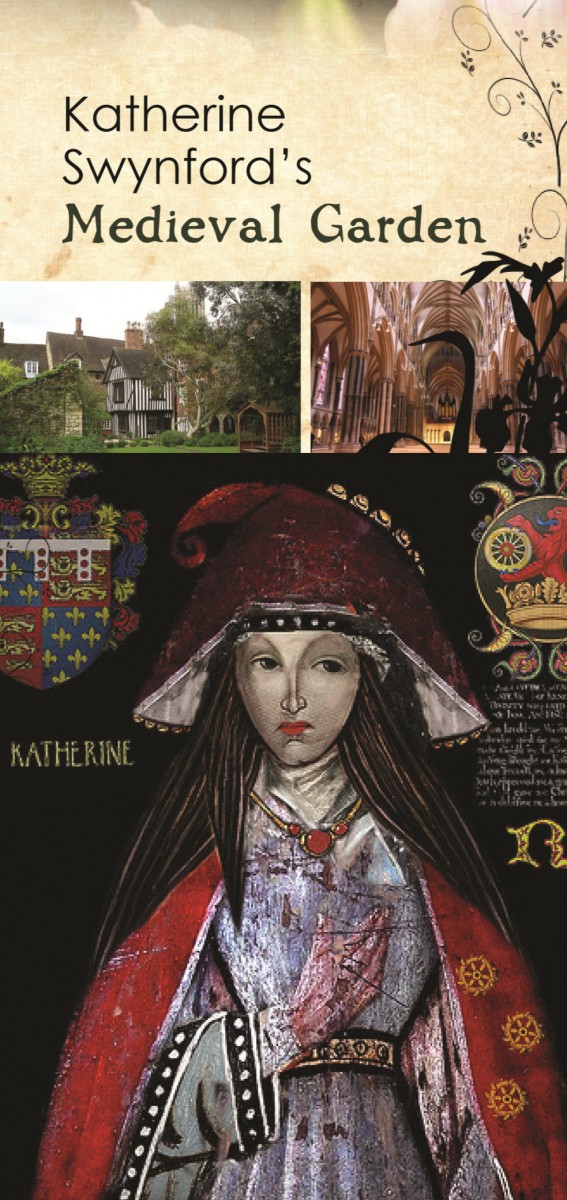 Interpretative Leaflets:
Lincoln Cathedral
APS was commissioned by Lincoln Cathedral to produce a number of leaflets on the interpretation of different aspects of the cathedral for members of the general public.  The example represented here was a guide to Katherine Swynford's Medieval Garden.
Additionally, many of our Publications are also designed and produced in-house.
If you have some archaeological or heritage-related material you'd be interested in professionally publishing, then contact us.  We would be happy to discuss any particular specifications you would require.
Graphic Design
Our in-house graphic designer produces high quality materials in a variety of different formats for a wide range of heritage projects.  The following is a small selection of examples from some of our more recent commissions: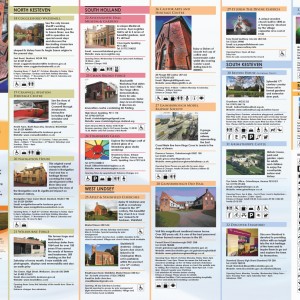 Leaflet interior - Only in Lincolnshire 2015
The interior of a glossy colour leaflet produced for the Lincolnshire Heritage Forum promoting Lincolnshire's museum and heritage attractions. Working to strict budget and timetable requirements, over 10,000 leaflets were successfully produced during spring 2015.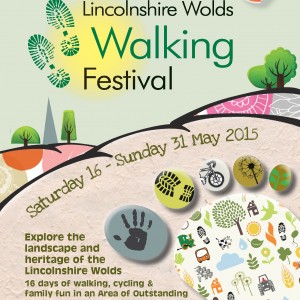 Brochure Cover – Lincolnshire Wolds Walking Festival
Production of the whole brochure for the 2015 Lincolnshire Wolds Walking Festival commissioned by the event partners.  The front cover is a bold, eye-catching and appealing image designed to showcase different elements of the festival.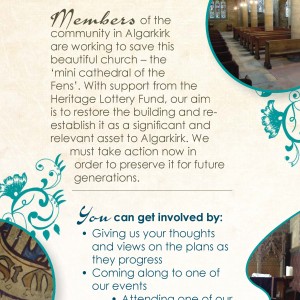 Pull Up Banners – Algarkirk
A series of pull-up banners produced for the Church of St Peter & St Paul at Algarkirk commissioned by project partners. Designed to highlight the HLF-funded project to conserve and re-invigorate the church for the local community, the banners outline the aims of the scheme and invite participation.
APS can produce materials suitable for a variety of different display mediums and would be happy to discuss individual client specifications. A thoughtfully designed publication or resource can add value to any project, so why not contact us to discuss your ideas?