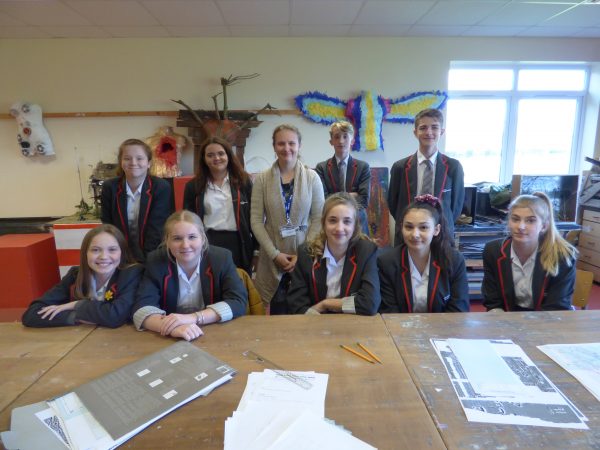 Our Community Archaeologist Lydia Hendry has been busy this week preparing for our public dig for 2019.  We are working with the Boston Hanse Group to lead their Heritage Lottery Funded excavation.  For this, we will be digging in Boston to reveal some of the striking medieval history buried beneath.
As part of the educational aims of the project, Lydia has been working with local schools.  She has designed STEAM (science, technology, English, arts and maths) workshops which   cover topics on medieval Boston and archaeology.  Lydia is now delivering them in local schools.  Last week she was with students at Giles Academy and together they learned how archaeology can uncover Boston's past, for instance, through map progressions, geophysics and scale drawings.
Archaeology Workshops
The school hand picked a group students for the workshop.  These students were all high science and maths achievers.  They started by doing a mapping exercise, through which they compared maps of different ages to identify society change in Boston.  Lydia then gave them a talk about how geophysics works, and challenged the students to use the same principles to design their own experiment, using a compass to locate a magnet buried in soil.
They finished by looking at scale plans of different medieval buildings to work out their use and size.  They then used what they had learned to create a scale drawing of a medieval castle.
Their coordinating teacher remarked "This was a wonderful workshop, well-paced and lasting over three hours.  The students responded to everything and grew in confidence with their tutor.  I would like to recommend this workshop to interested students!"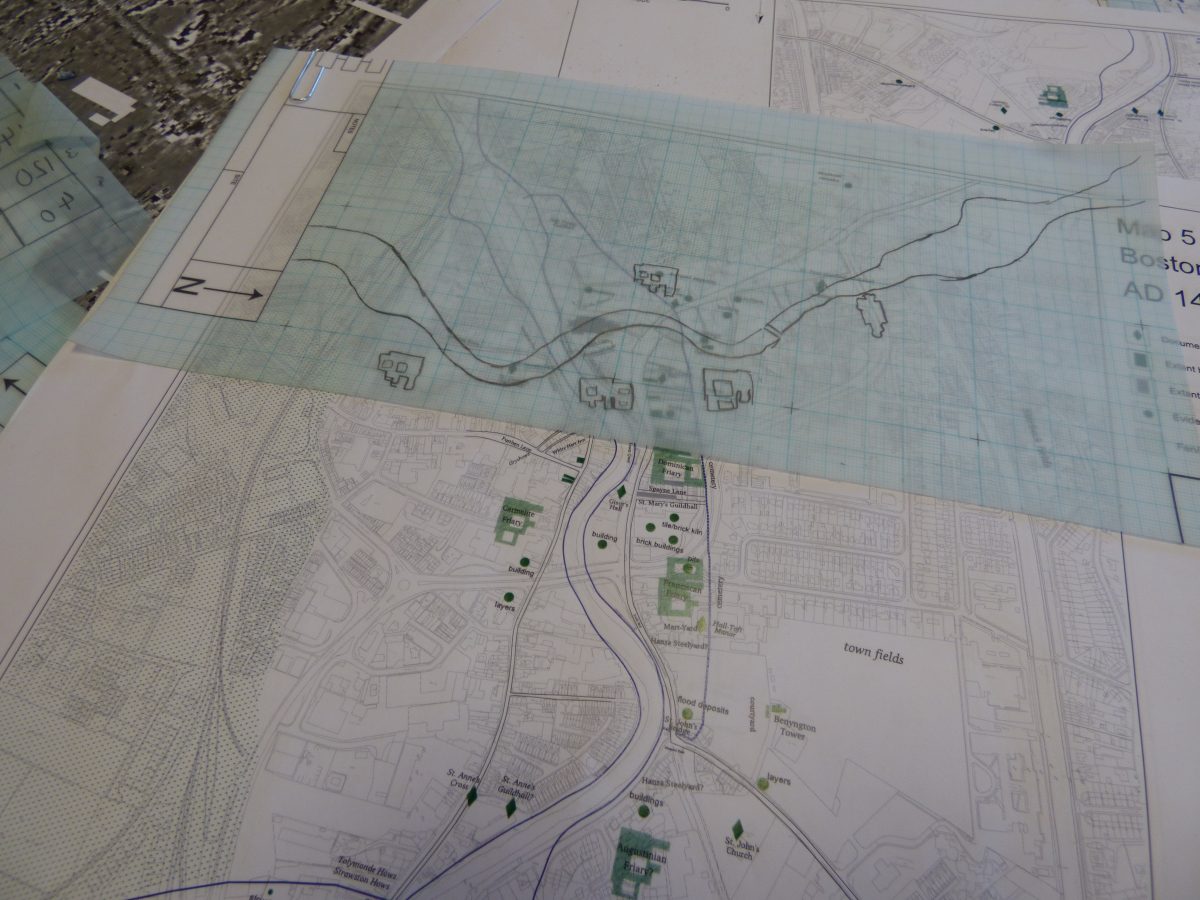 Medieval Workshops
Lydia has also taught the medieval workshop to a nearby primary school as part of the same project.  Children had a great time looking at artefacts to work out who was living in medieval Boston and how the river affected the development of the town.  In addition, they even designed their own cog merchant boats!
"As a teacher it gave me so many ideas that could be used across our history topics!"
It was a busy, fun and educational morning – and we are looking forwards to seeing the students again taking part in the Big Dig!
If you want to hear more about the free medieval and archaeology workshops being offered in and around Boston as part of the National Lottery Heritage Funded Boston Hanse project, please email lydia.hendry@heritagelincolnshire.org