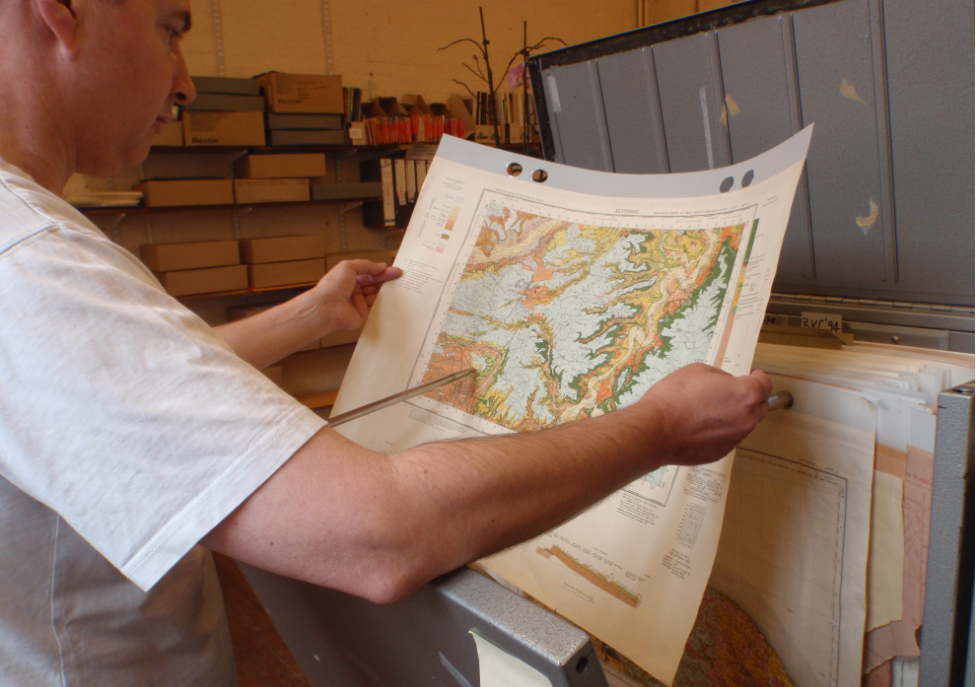 Neil Parker (Project Officer at APS) has been helping Heritage Lincolnshire to deliver a series of events within the Isle of Axholme.  From guiding people through documentary research to uncover the stories of their neighbourhood, to helping organise events this summer such as test pitting and even a training exercise (details coming soon!).
These projects are taking place as part of the Heritage Lottery funded Isle of Axholme Landscape Partnership Project through which Heritage Lincolnshire are delivering 'Presenting the Past'.  This is a series of free, publicly available training sessions taking place through the year and across a variety of subjects.  These sessions are focusing on three parishes on the Isle: Haxey, Belton and Owston Ferry.
Last week Neil spent a few days in the libraries and archives of Lincoln finding out for himself the fascinating stories hidden on the Isle of Axholme in preparation for the documentary research courses being delivered this weekend.  From ambiguous stories of druids, to records of furious arguments – you will have to come along to one of the courses to find out more!  However, this skill of following the paper or internet trail to discover the story of a place is more than just a fun past time – it is an essential skill for archaeologists to have.  Time spent researching a site before sending out geophysicists or putting a spade in the ground helps us to understand what we may expect to find, and how to prepare for it.
When it came to delivering the first Documentary Research workshop on Monday, everyone had a good time.  Lydia Hendry, Community Archaeologist for Heritage Lincolnshire, said 'it was great to see people making the connections between the stories they had heard from the Isle with the evidence we were able to provide.  The participants all went home promising to return next week, with a few even planning to conduct their own research and bring in their results to the next session.  It was fantastic to see people putting the skills they were learning to use so quickly'.
Whilst APS is a commercial archaeology unit, the connection with Heritage Lincolnshire has meant that opportunities to offer community archaeology and outreach are always available.  This has proved to be great fun for staff, and invaluable for the public who get access to working specialists across a variety of disciplines.
If you want to find out about our remaining workshops why not look at our Presenting the Past page.  To book a course call Heritage Lincolnshire on 01529 461499 or email presentingthepast@heritagelincolnshire.org